I really want to find a yoga class that suits me – one where I don't come away feeling frustrated about my super tight hamstrings or about the fact that I have about as much grace as a baby elephant. I also want to find a class that doesn't leave me bankrupt!
This quest, plus tired marathon training legs, led me to this morning's Real Life Yoga class at the Canvas Café. An hour of free yoga in one of my new favourite feel good haunts in London – and it didn't disappoint.
The Canvas Café is London's first Happy Café and a social enterprise based on Brick Lane. Unlike the other super trendy cafes in Shoreditch, The Canvas Café has a welcoming and friendly atmosphere… and you can write on the walls… and the sofa! If you ask me a Happy Café is the perfect venue for some feel good yoga time.
The session was held downstairs in the Café's basement event space and we all laid our mats down surrounded by a circle of fairy lights. Meg from Real Life Yoga instantly put us all at ease – she was chatty and introduced her ethos for Real Life Yoga as a rebellion against the Instagram depictions of yoga as something hot girls in expensive Lycra sets do, often times with a glorious beach or sunset behind them. Real Life Yoga's focus is on creating a space where everyone can bring yoga to their lives regardless of time and financial barriers.
The session was suitably challenging to make me feel like I worked hard but Meg's bubbly personality and reminders to smile, breathe and that this is just yoga meant that the class felt supportive rather than competitive.
I smiled my way through the class and left feeling positive and relaxed. I am already looking at other Real Life Yoga sessions to attend and highly recommend you try it especially if you are new to yoga or have struggled to find a class you genuinely enjoy!
There are plans for this session to become a regular free monthly feature at the Canvas Café… the only catch is that you need to pay it forward… but when buying a coffee and cake from the Café upstairs counts as a good deed (praise be to social enterprises) paying it forward doesn't seem like too much of a burden!!!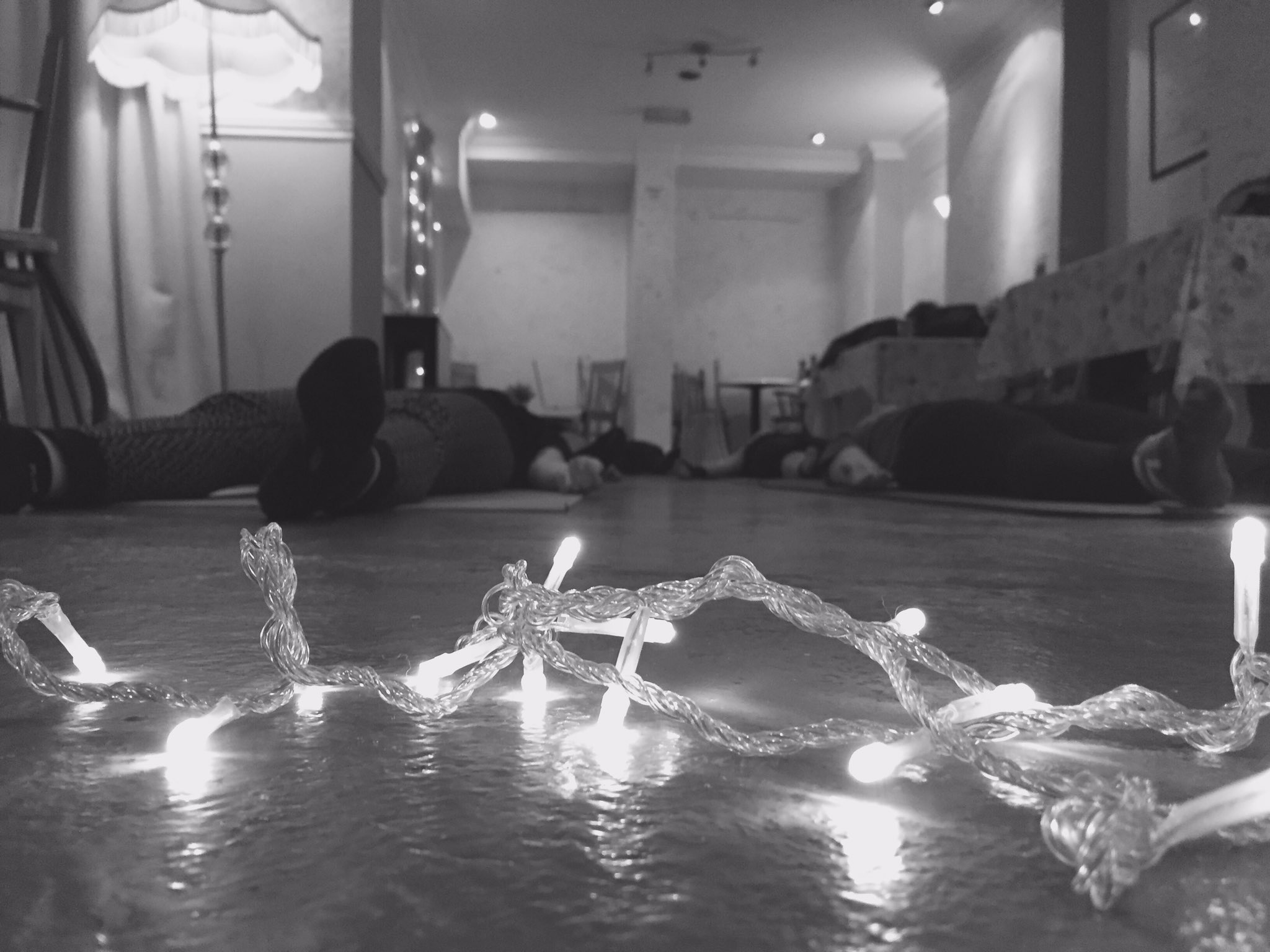 My top tips for if you plan to make a visit to this class: bring a mat (or you will be doing cobra on a concrete floor), arrive early (to get the best spot and make the most of the delicious coffee) and try the coconut brownie (honestly, I have travelled to the café from South London just for a coffee and this brownie).
I am on a quest to find more feel good fitness classes – do let me know of any!